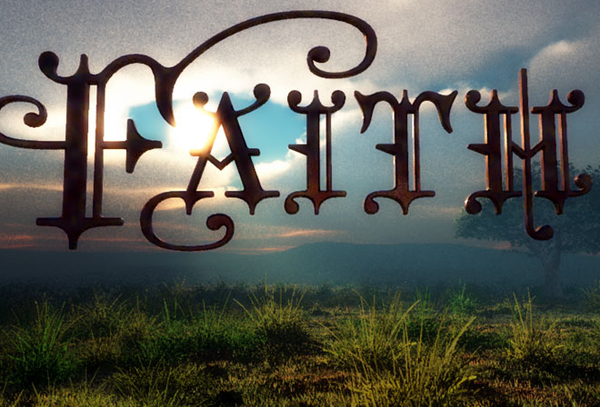 God willing, the Brother Marcus Internet Radio and Television Show will return this week with another dynamic workshop and discussion on this Sunday evening March 21, 2010 at 8:00 p.m. This weekend we intend to have a very serious discussion on the topic of faith. We know from our reading of the Scriptures of the Bible that faith is the substance of things hoped for, the evidence of things not seen. What is your heart and soul sincerely hoping for in 2010? Are you hoping more for the temporal things of this world or is your hope in the eternal things of God? Do you have more knowledge than faith or more faith than knowledge? Have you lost faith in 2010? Do you believe in yourself and in your abilities more than you believe in the power of Almighty God? Will that sustain you and your family with respect to what's coming down the road?
How strong is your faith? Has your faith been thoroughly tried and tested? What and who have you placed your faith in? Is your hope in your spouse, your family or your children? Is your hope in your boss, your job or God forbid, your 401K plan? What are the challenges to faith that we are up against in 2010? How is the real devil on our planet undermining our personal and collective faith in God and in each other? How can we develop the faith that Jesus displayed when he was made to say, "Get thee behind me Satan?"
To participate in the "livest" Internet Radio and Television talk show out here on Sunday March 21, 2010 at 8:00 p.m. E.S.T. we have a number of options available for you!
Option#1: The let me share my opinion right now mode! - Do you want to voice your opinion right now and can't wait till Sunday?
www.jotform.com/form/93495318749
Please click on the link to share your testimony, or your experience with this specific issue or your questions and comments for Brother Marcus! Or simply type your response below in the discussion area!
Option #2: The Live Caller Mode! - Please call this number only if you desire to speak with Brother Marcus live on the air, please call in at: 347-215-9438 Please call in on your home telephone or a cell phone. Please try to make sure that you are in a quiet area when you call. No offense, but due to the high volume of calls we receive during each show, this number is only for people who wish to speak live on the air!
Option # 3: The Virtual Chat Room Mode! - Just use your computer and log onto
www.blogtalkradio.com/brothermarcusshow
and come into our Virtual Chat room and mix it up other with Brother Marcus and the other listeners anonymously! You can hear the entire show while you are in the Virtual Chat Room! We encourage you voice your opinions and share your websites that you want others to check out.
Option #4: The Listen Only Mode! - Please call this number if you only want to listen to the Brother Marcus Show and not make any comments. We love you and respect you. You can hear the entire show from start to finish when you call 1-605-475-6333 and enter Access Code – 281880. You may listen on your cell phone or your home phone. This new system will help avoid costly time delays and keep everything moving smoothly during the show!
Option #5: Our Internet Television Option - Allow us to introduce, "The Brother Marcus Internet Television Show!" Just click here,
http://www.ustream.tv/channel/show-marcus/...
on this Sunday at 8:00 p.m. and see us as we do the presentation live. We have already posted a number of shows and items for your review. You will be able to see and hear everything you used to hear on the radio show and we have our own separate chat room to really keep it real!
However you choose to hear the show we guarantee that you'll learn something you didn't know! Thank you in advance for your participation! This is certainly going to be interesting!
Do you desire more information on Brother Marcus?
Contact information for Brother Marcus, National Motivational Speaker and Trainer/ Author / Spiritual Counselor / Internet Talk Radio Host
Offices: 404-542-3808
Email Address: marcusgirard34@yahoo.com
Join our Social Network! -
http://thebrothermarcusshow.ning.com
Subscribe to our PodCast -
http://www.blogtalkradio.com/brothermarcus...
Connect with Brother Marcus on Facebook!:
http://www.facebook.com/BrotherMarcus
Connect with Brother Marcus on Twitter -
http://twitter.com/brothermarcus
Connect with the fabulous health products that Brother Marcus uses and distributes:
www.immunotec.com/respect4life
Connect with and read the Premiere Black Newspaper in America and in the World -
http://www.finalcall.com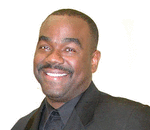 Posted By: Brother Marcus!
Wednesday, March 17th 2010 at 8:24PM
You can also
click here to view all posts by this author...