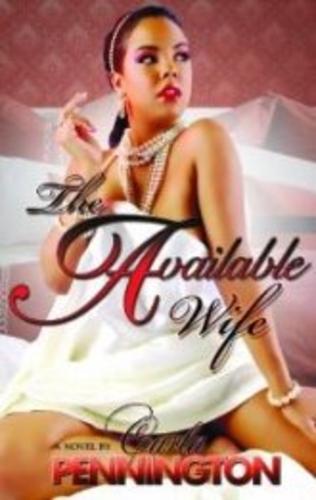 Men Are Abused Too  by Carla S. Pennington, author of The Available Wife
When people discuss domestic abuse, they automatically think and assume that a woman is being physically abused by a man. This is not always the case. Domestic abuse has different forms: physical, emotional, mental and s*xual. In relationships and marriages, not only are women abused but men are as well. Although it is a current problem, it is a hidden crime.
There are many reasons why domestic abuse against men is unrecognized. It is hard to get reliable estimates. Not enough is being done to encourage men to report abuse. The idea of men being abused is unthinkable and astonishing to most people that men do not attempt to report it. Men feel that no one will believe them and some of them even feel ashamed because of the notion that they will be seen as weak or unmanly. Men often escape a bad home life that they are afraid of by spending extra time at work, staying in "their" space (garage, den) at home, or even sleeping in the car or at a friend's place.
Women abuse for many of the same reasons as men do-alcohol and/or drug abuse, psychological disorders and unrealistic expectations and assumptions. Abusive women make unfair demands on their partners and attribute most of their depression and frustrations on them. They blame their partner rather than admit their own insecurities, emotional problems, childhood traumas and/or current substance abuse. They want their partner to make them feel whole rather than take responsibility for their own lives. 
Men stay in abusive relationships for the same reasons abused women do: protecting their children, assuming blame (guilt prone) and dependency (or fear of independence). If more men would report domestic abuse then more can be done to help them. Abused men should be given the same treatment and resources as abused women. Currently there are a few shelters, programs or advocacy groups for abused men. Most abused men have to rely on private counseling services or just deal with the abuse. 
Discussion:
What are your thoughts on the subject of domestic abuse toward men? Have you experienced abuse in a relationship? What advice would you give someone who is going through a break up?
Order your copy of The Available Wife today!
ISBN-10: 1934230170 
ISBN-13: 978-1934230176 
Available today on Amazon Online 
http://www.amazon.com/Available-Wife-Carla...
Meet Author Carla S. Pennington
Carla S. Pennington was born and raised in Prichard, Alabama where she continues to reside with her family. In 1996, Carla was diagnosed with Multiple Sclerosis (MS). Over the years, the disease has halted her, but she refuses to let it stop her. She is currently working on a number of other projects that she plans to have published in the near future. 
In 2002, she received her Bachelor of Arts degree with a concentration in journalism from Spring Hill College in Mobile, Alabama. After graduation, Carla decided not to pursue her career in journalism. Her heart and mind were elsewhere. She wanted to write fiction novels and short stories, something that she had been doing since she was a young girl. 
In 2005, Carla published her first novel, Fling and from there several short stories which appeared in anthologies across the country. Finally, she landed a book deal with Life Changing Books which released the wildly anticipated novel, the Available Wife in January 2011.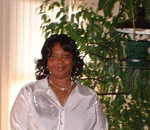 Posted By: EDC Creations
Monday, February 28th 2011 at 11:44AM
You can also
click here to view all posts by this author...